Lambda
SERVICE DESCRIPTION

Lambda is the transport solution in DWDM technology for Carriers, Resellers and ISP planning to build their own wideband network with high flexibility and efficiency requirements. Service provides transport in DWDM technology by setting up a specific wavelength dedicated to the customer. Service can be defined as "virtual dark fibre" because it allows customer to handle the Channel in the same way he or she would handle dark fibre.
Offer includes:
Lambda Point to Point unprotected link at a fixed bit rate of 1, 2.5 and 10 Gb/s
Lambda Ring configurable ring of unprotected lambda segments between two or more terminal points in the Clouditalia network
Service is delivered at the Clouditalia PoP (PoP-to-PoP option) or at customer site (End-To-End option).
Lambda
is a highly beneficial solution allowing:
Lower network investments by avoiding setup and maintenance costs of a fibre network
flexibility in transparently handling main protocols currently used in telecommunication networks, including ATM, IP, Ethernet
quick implementation of own high bandwidth communication network, since delays due to negotiation for passing and installation of optical fibre network are avoided
full control in handling the network by implementing a customised protection system for provided services
focusing on its own core business by leaving Clouditalia the burden of handling the network infrastructure

COVERAGE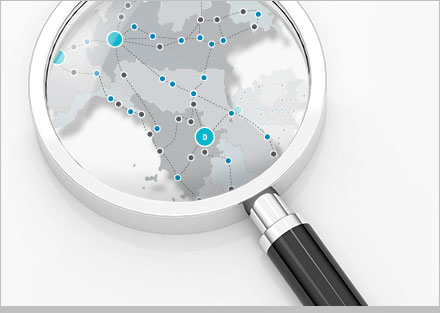 Clouditalia runs a proprietary network spanning most of the national territory, nowadays about 14,000 km with the objective of reaching a complete coverage. The geographic backbone is complemented by a metropolitan coverage
The DWDM communication network of Clouditalia is currently based on ring network architecture in the area of centre and northern Italy and along the Adriatic coast from Bologna to Bari, across major business sites.
See Clouditalia Infrastructure
INFORMATION
INFORMATION
Please fill in the form below. We will contact you as soon as possible.