Wholesale VoIP
SERVICE DESCRIPTION

Wholesale VoIP Service is based on the transport of voice packets over the Internet (Voice over IP) by means of the Session Initial Protocol (SIP). SIP is the network protocol, IP native, specified by the Internet Engineering Task Force (IETF) establishing itself in the international context as the standard protocol to carry voice calls over IP. VoIP-SIP allows Service Providers and Switchless Resellers to supply an integrated service of telephony and Internet access to its end Customers.
To enjoy the service, end user shall be equipped with an appropriate VoIP-SIP device, such as:
Softphone (a multimedia software for personal computer) or VoIP App for Smartphones and Tablet
Analog Telephone Adapter (ATA), to connect one or two analogue telephones, relying on an external router
VoIP router, for the integrated connection of PC and one or two analogue telephones; option integrates the router functionality
VoIP switches/PBX for multiuser voice connections.
Above mentioned hardware or software device shall authenticate the end user at the Clouditalia SIP Gateway by using parameters submitted at configuration time.
Service Providers subscribing service shall be enabled to:
Access the Clouditalia platform for multilevel management of prepaid phone traffic
Access a web-based management system to handle and monitor the service with full autonomy. Creation of a user account is required.
Assign each user at least one geographic number, according to the national telephone plan.
Offer additional services to Customers, such as "Number Portability", "Listing to Directory Service", "Caller Line ID Restriction(CLIR)"
Be the exclusive handler of the end customers' personal data

COVERAGE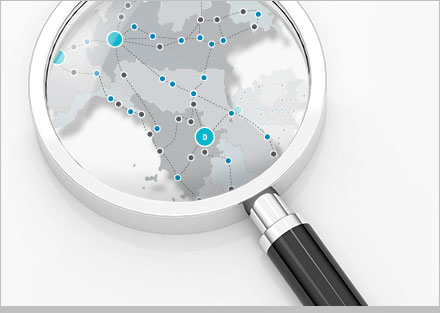 Clouditalia Wholesale VoIP is nation-wide available service; geographic numberings can be requested for any telephone district in Italy.
INFORMATION
INFORMATION
Please fill in the form below. We will contact you as soon as possible.