Code Sharing and WLR Services
SERVICE DESCRIPTION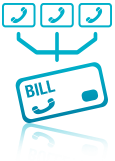 Code Sharing is a voice service accessed via the Clouditalia Carrier Selection Code 10062.
10062 is dedicated to provision of wholesale services to companies that resell phone traffic; despite they have no infrastructure ("Switchless Reseller"). Reseller enables Calling Line Identifiers (CLI, phone numbers) of its end Customers by entering them to an appropriate webpage. Registered CLIs can now access service by dialling the 10062 carrier selection code before the number being called. The Clouditalia network, after checking the calling line corresponds to an enabled CLI, manages the call up to its final destination. Clouditalia can provide Code Sharing together with "Carrier Pre-Selection" (CPS): in this way, any call by a CPS-enabled CLI is automatically routed to the Clouditalia network with no need for dialling 10062 first. Even when CPS is on, an operator, other then the selected default one, can be invoked by dialling that operator's selection code first.
WLR (Wholesale Line Rental) service allow the Reseller to rent the telephone line (POTS or ISDN) in order to provide a unique invoice to the End User for both Line and voice traffic.
Code Sharing and WLR are the solutions to allow a company with a sales organisation, but not necessarily with experience in the telecommunication sector, to become a reseller of voice services, basing on the infrastructure, know-how and systems by Clouditalia.
Clouditalia provides the Reseller with an interface to allow autonomous management of service, by self-provisioning of CLIs (activation/deactivation/suspension).; it also provides with daily retrieval of call details records (also in 'put' mode by automatic forwarding of file to an IP address specified by customer), outages notices with trouble ticket tracing, download of invoice duplicates in .pdf.

COVERAGE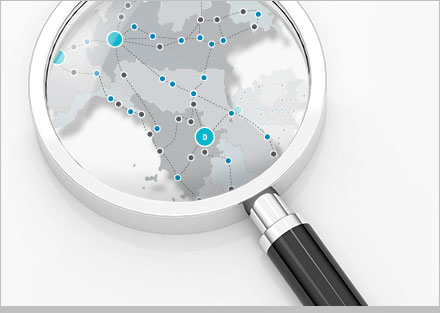 Code Sharing is nation-wide available service.

WLR has a restricted coverage, it's possible to require the service only in not Telecom Italia ULL served Areas (Web Tool available).
Service provides with 100% national coverage both in collection and termination by means of the interconnection with Telecom Italia network; enabled CLIs can place the following types of calls:
National Calls (fixed/mobile)
International calls to fixed or mobile phones
Data transmission over voice channel and G3 faxes
ISDN 64 Kbit/s and fax G4 connectivity
Numberings with a leading 1, 7 or 8 (emergency, shared cost, numberings to access the Internet) cannot be accessed "directly" in Carrier Selection mode and will be charged by Telecom Italia to end user.
While in WLR all the previously mentioned numbers are accessible with the exceptions of emergency services still provided by Telecom Italia, but free of charge.
INFORMATION
INFORMATION
Please fill in the form below. We will contact you as soon as possible.