NetGate
SERVICE DESCRIPTION

NetGate Service service provides Customer with a dedicated, flexible and high performance connection to the Internet, with guaranteed service levels. Permanent connection to the Internet is implemented by accessing the nearest node in the Clouditalia network by mean of dedicated link with adequate speed, based on access technologies. NetGate is aimed to Application Service Providers, Content Provider and Internet Service Provider that need to connect to the Internet with high performance in throughput, reliability and security.
Services included in the offer are:
static addressing within a subnet having 16 hosts

optional backup

optional CPE supply and management
Clouditalia will take care to install, configure and maintain the equipment, which will be constantly monitored by the Clouditalia Assistance Centre, to ensure the fastest and most effective detection of any malfunctioning or disservice.
Main distinctive features of the NetGate access service provided by Clouditalia may create a real value to Customer. Here they are:
State of the art network architecture to provide highest performances in throughput, reliability and traffic management

Continuous monitoring of Quality of Service, 24 over 24 hours

Service Level Agreement to grant customer Quality of Service, concerning network availability, available bandwidth and network crossing time
COVERAGE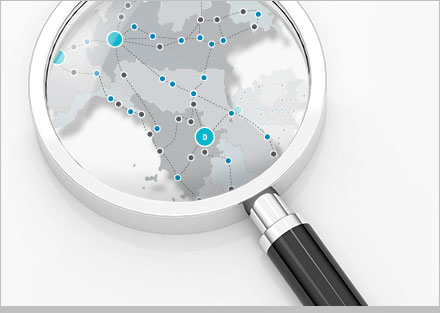 Clouditalia runs a proprietary network spanning most of the national territory, nowadays about 14,000 km, with the objective of reaching a complete coverage.
Using Third Parties infrastructures Clouditalia is able to extend its own network in order to provide bandwidth service all over Italy.
INFORMATION
INFORMATION
Please fill in the form below. We will contact you as soon as possible.