Dark Fiber
SERVICE DESCRIPTION

Dark Fiber is a service to provide and maintain twins of G655 or G652 Optical Fibre along the Clouditalia network for Carriers that are willing to set up their own network infrastructure.
Service allows implementing a wideband network, for transport or switching, by autonomously choosing the equipment, protocols and services to be implemented and operated.
To the end of interconnecting customer's fibre and of regeneration of optical chunks, Clouditalia can provide space, under a housing contract, to host Customer's network equipment.

Dark Fibre is a highly beneficial solution featuring:
Lower investments in the optical fibre network, since digging, equipment and maintenance costs are avoided

Quick implementation of a wide band network, since delays imposed by negotiation of passage, digging, equipment and maintenance are avoided

Complete control and management of the network

Better focusing on its own core business, by outsourcing burden of network infrastructure to Clouditalia
COVERAGE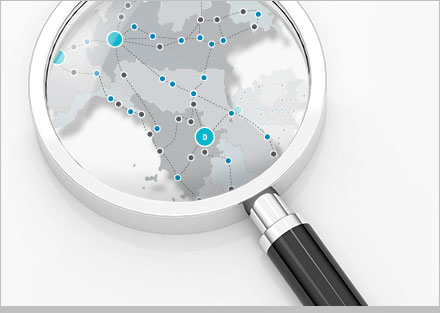 Clouditalia runs a proprietary optical fibre network spanning 14.000 km across the domestic territory.
Clouditalia optical fibre network has been designed and implemented as two layers that are functionally integrated, but show a high degree of independence, both for reliability reasons and in implementation timing.
Greatest momentum has been given to the implementation of a long-distance network, designed to interconnect main business sites across the entire domestic territory with state of the art technologies. Such infrastructure is a high capacity backbone to integrate all of communication services provided in Italy.
On top of this infrastructure, in agreement with business expectations and basing on opportunities for implementation, Clouditalia has implemented Metropolitan Area Networks in main Italian towns: MILAN, ROME,TURIN, GENOA, PADUA, BOLOGNA, NAPLES.
See Clouditalia Infrastructure
INFORMATION
INFORMATION
Please fill in the form below. We will contact you as soon as possible.