Infrastracture
Network
Thanks to the
15.000 km in length
(equal to 330.000 km of fiber cables),
Clouditalia network
guarantees performance anche unmatched levels of reliability.
Connected to the most important Exchange Points in Europe, it offers easy access to Telecommunication Operators.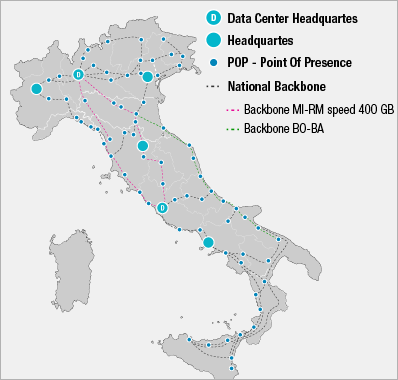 The wide band Clouditalia backbone Network, relying upon a "state of the art", flexible and scalable infrastructure, takes advantage of different technologies to reach all the Italian cities as well as any rural areas, so allowing a real nation wide service coverage:
ground fiber network: 10.200 Km
aerial fiber network: 1.300 Km
metropolitan area fiber network: 3.500 Km
microwave network: 6.000 Km.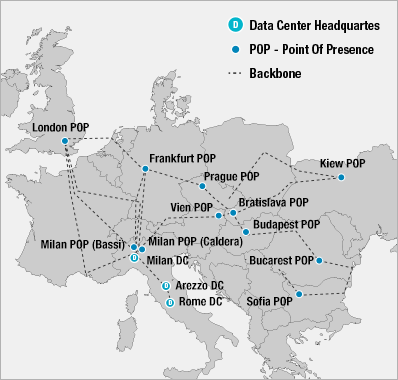 The Clouditalia International network includes
10 POP
in: Bratislava, Bucharest, Budapest, Frankfurt, Kiev, 2 a Londra, Prague, Sofia, Wien.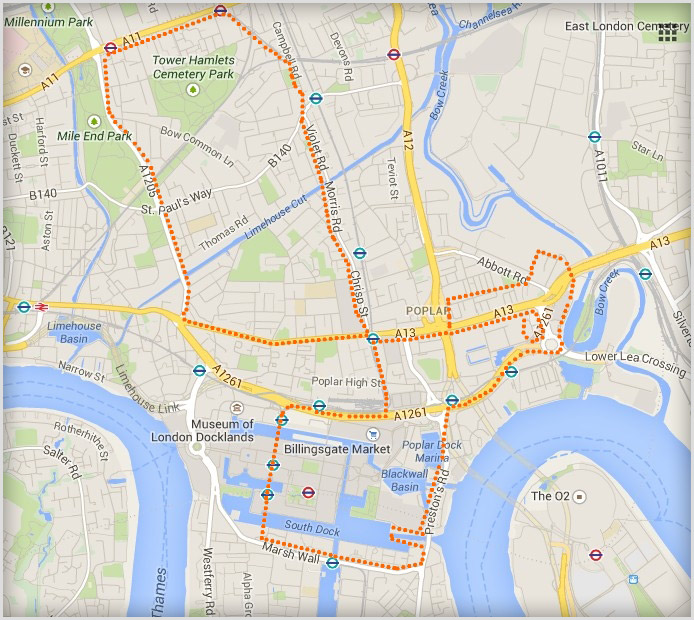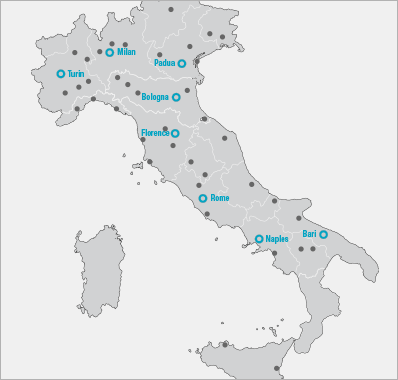 Clouditalia has developed more than
3500 Km
of metropolitan area network (MAN) in the main Italian Cities (like
Milan
,
Turin
,
Padua
,
Bologna
,
Florence
,
Rome
,
Naples
e
Bari
).
Each MAN is connected to the main Telecom Italia exchanges where we can offer unbundling of the local loop services (LLU) at very competitive prices.
Data Center and Cloud
In
Rome and Milan
Clouditalia realized two completely autonomous
Data Center
, but interconnected through a dedicated proprietary fiber links. They take advantage of the best high density technologies provided by
Cisco, NetApp
,
VMware
,
Rubrik
,
Zerto
and
EMC
2
.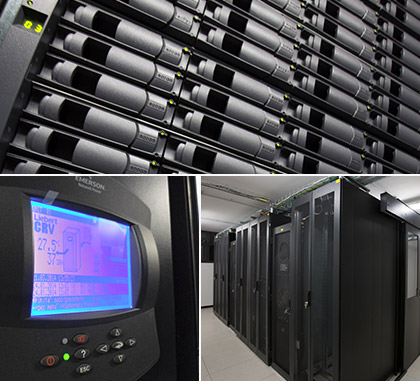 The whole hardware, software, network and infrastructure elements act as a perfectly balanced mix of technologies and this, together with immediate support, allows to add complete business continuity to our Cloud services (like power, network, environment, data, remote access and surveillance continuity).