Clouditalia Wholesale
Cloud & Telecommunications,
together.

Clouditalia is an Italian Telecommunications Operator with more than 15.000 kilometers proprietary network infrastructure running along the major European cities and three last generation data centers.

A wealth of human resources of 250 highly skilled persons, distributed over the whole Italian territory with 6 main sales offices (Arezzo, Rome, Milan, Naples, Turin, Padua).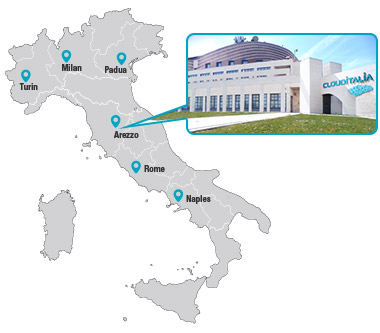 Clouditalia has always been deeply focused on the wholesale market, making their partners become competitive and successful on their business. For this reason Clouditalia has developed platforms and services that integrate seamlessly with their entire value chain, making them fully supported while completely autonomous in their activities, keeping pace with the lasted technologies without having bear with huge investments.

A single point of contact, all the infrastructure, technologies and tools that are necessary to independently manage the services, with the support of Clouditalia dedicated teams assisting in every phase.

Flexible services grant a range of solutions able to meet the needs of the most different types and sizes of operators. From the switchless reseller to the most famous international carrier that relay on Clouditalia to grant presence in Italy.



Mission
To compete in the third millennium.
Clouditalia Wholesale mission is our Customer wins his reference business, taking advantage of our infrastructures, our services specifically designed for the Wholesale market and our deep knowledge in the Wholesale field.

Proposing integrated services means offering optimized solutions with great flexibility, no resources waste and reduced costs.

A one stop supplier with the technologies, the tools and the whole infrastructure needed to let you autonomously manage your services and your business, Clouditalia Wholesale is a reference for Providers and Carriers wanting to develop and enrich their TLC and Cloud services, offering them a wide range of high technology solutions.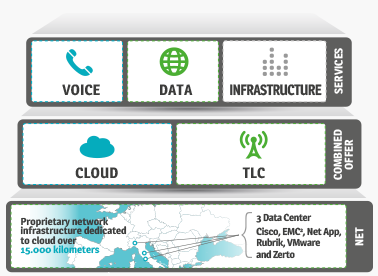 Team
Marketing
and Selling
Team

Customer
Assurance
Team
Administrative
and
Billing Team
H24 Technical
Monitoring
& support
Partner
Clouditalia works together with the best technology partners.
The high quality of our products leads to easy services and advanced IT infrastructures thanks to our partnership with the top technology leaders.